MAY OFFER - ENDS MAY 31ST 2022
GET £25 OFF POSTURAL ASSESSMENT AND TREATMENT WITH AN OSTEOPATH. (NOW ONLY £60, NORMAL PRICE £85)
OFFER AVAILABLE TO NEW PATIENTS ONLY 
Osteopathy is manual therapy that can diagnose the cause and provide treatment for a wide range of issues. In some cases the site of your pain is not necessarily the cause and a careful examination will reveal imbalances within the body.
---
What Osteopaths treat:
Sports Injuries
Back Pain and sciatica
Neck and Shoulder Pain
Headaches & Migraines
Pre and Post natal pain
Knee, foot and ankle injuries
Repetitive strain injuries
TMJ (jaw) problems
Vertigo (from BPPV only, diagnostic testing provided)
This list is not exhaustive so if you are not sure if we can help you please don't hesitate to get in touch.
What to expect:
When you attend the clinic for an appointment the Osteopath will take a thorough case history and then examine you. The examination may involve you moving your back and/or limbs and also muscle, nerve and joint tests to determine the exact cause of your pain. If the Osteopath has any concerns about the severity or type of pain they will refer you back to your GP recommending the most appropriate health care provider/consultant for further investigation.
Treatment may involve any or all of the following once a diagnosis has been established:
Massage
Manipulation
Ultra sound
RRT (Rapid release Technology)
Kinesiology taping
Exercise Plan
Western acupuncture
Please note you may be asked to undress during the session but we provide towels and covers so you feel more comfortable and if you prefer you can bring shorts or other loose clothing, just let the osteopath know what suits you.
If you are unsure whether we can help you please don't hesitate to contact us either by email or phone and we will get back to you very quickly.
Our Therapists:
All of our osteopaths are registered with the General Osteopathic Council and attend regular CPD courses to maintain high standards of practice and comply with registration requirements. There are three osteopaths at the Claygate Clinic, each with their own individual style and skills. They all have strong diagnostic skills and work closely together to manage any atypical presentations.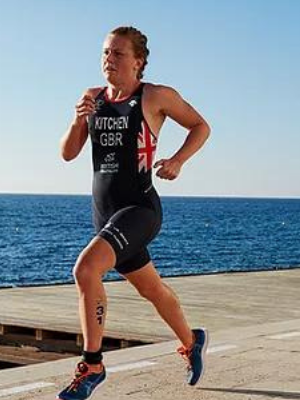 Hannah Kitchen
Registered Osteopath
Hannah uses a range of techniques depending on the individual including spinal mobilisations, manipulation, acupuncture/dry-needling, kinesiology taping, soft tissue, sports massage and muscle energy techniques. She is also an experienced cranio-sacral osteopath. Hannah has recently retired as an elite triathlete having been competing internationally and representing GB for the past 8 years. Hannah became two time European Aquathlon Champion as well as being selected to represent Team GB at the World Beach Games. Her experience training and competing at an elite level has given Hannah an excellent understanding on a number of sporting injuries and a good understanding of what athletes go through.
Millie Howlett
Registered Osteopath
Milly was always an advocate of Osteopathy from a young age. As a keen horse rider, she competed in show-jumping at a national level, and this inevitably caused some sports related injuries. She found that Osteopathy helped her in her recovery and also to regain strength and improve her posture in order to continue competing. She likes to use a wide range of treatments such as joint manipulation, soft tissue massage, kineseo-taping and exercise prescription. She will tailor her treatment to suit each individual client
Georgia Davolls
Registered Osteopath
Georgia graduated with a Masters degree in Osteopathy from The University College of Osteopathy (formally The BSO) and also trained as a sports masseuse. She is a climbing instructor and a level 2 gym instructor. In a treatment Georgia uses a combination of soft tissue work, joint articulation, stretch/strengthening, manipulation, exercise and education to improve function and reduce pain.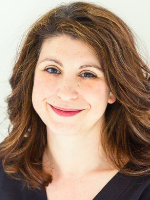 Helen Amembal
Registered Osteopath
Helen is not currently offering Osteopathic treatment but she is still seeing clients for Acupuncture, Pilates and Biomech. Helen is dedicating the rest of her time to managing the team at the Claygate Clinic.
Related Articles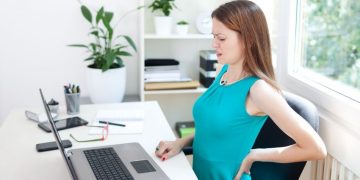 January 22, 2021
2020 saw a huge rise in the number of people working from home. Unsuitable working conditions has led to an increase...
Read Post