At The Claygate Clinic we offer a variety of massage styles because we know everyone is different and for some a deep massage works well and for others a more gentle and relaxing massage is preferable.
Before the massage there will be a short consultation with the therapist to determine if there are any particular areas that need attention or if you have any health complaints.
---
Types of Massage we offer:
90min massages available, please call to book. 
Benefits Of Massage:
Improves sleep quality
Reduces muscle tension.
Improves circulation.
Stimulates the lymphatic system.
Reduces stress hormones.
Relaxation.
Increases joint mobility and flexibility.
Improves skin tone.
Improves recovery of soft tissue injuries.
For an extra special treat why not buy your loved one a gift voucher
Sports Massage
Enjoy a deep tissue sports massage treatment which will release, relax and soothe sore, tired and aching muscles. For pre or post exercise or as part of your healthy self maintenance programme. Following static and dynamic assessments, I will use a combination of deep tissue, myofascial release and stretch techniques.
45 Mins - £65
Georgia Davolis
Myofascial Massage
More information coming soon about myofascial massage. Please call the clinic to find out more 01372 464659
50 Mins - £75
Lava Shell Massage
Lava shells are heated by single-use disposable sachets. The therapist inserts a sachet of algae, minerals and dried sea kelp into the shell, then adds an activator liquid. The chemical reaction between the activator and the "lava gel" sachet creates heat that can last up to a couple of hours.
The therapist will begin the treatment with an application of massage oil to help make the strokes smoother. She will then press the heated Lava Shells onto key points of your body to relax your muscles, before using the smooth part of the shells to massage your torso and limbs.
The therapist uses different areas of the Lava Shells to complement particular massage strokes. The knob on the back of the shell can be used to work away at tight knots. The smooth surface of the shell is ideal for applying gentle pressure to calves and arms, and you might feel the therapist using the narrow edge of the Lava Shell to work around tense shoulder blades or between your toes.
1 hour - £75
Zoe Ross, Laura Stonehouse
Hot Stone Massage
A hot stone massage is beneficial in helping you relax and ease tense muscles throughout your body.
During a hot stone massage, smooth, flat, heated stones are placed on specific parts of your body. The stones are usually made of basalt, a type of volcanic rock that retains heat. A truly relaxing, de stress Massage.
Hot stone Massage 1hr £75
Laura Stonehouse
Therapeutic/Relaxation Massage
Therapeutic Massage is a combination of Relaxation Massage and Remedial Massage to not only relax your whole body but at the same time, work through some of the muscle issues or "tight spots" you may be experiencing.
Massage therapy may also improve your circulation, which enhances the delivery of oxygen and nutrients to muscle cells and helps remove waste products or reduce swelling. These circulatory effects of massage may have value in the treatment of some inflammatory conditions, such as arthritis.
Massage therapy induces a relaxation response, which lowers your heart rate, breathing rate, and blood pressure; plus boosts your immune system; and generally decreases the physical effects of stress.
Full body 1 hour - £70
Zoe Ross, Gay Heathfield
Relaxing Massage
As above, but a lighter touch, a complete de stress for Body and Mind.
Full body 1 hour - £70
Laura stonehouse, Lyndell Jane
Deep Tissue Massage
Deep Tissue massage is a form of massage involving the (usually strong/firm) treatment of  muscles, tendons, ligaments and fascia. It is designed to assist in correcting problems and imbalances in the body caused from repetitive and strenuous physical activity and trauma.
The application of deep tissue massage, prior to and after exercise, may enhance performance, aid recovery and prevent injury. This massage will be more focussed on specific areas and there will be an assessment prior to the treatment to identify problem areas.
60 minutes - £70
Gay Heathfield
Indian Head Massage
Indian head massage focuses on head, face, neck and shoulders using acupressure points to stimulate blood flow to these areas and was originally used to improve scalp and hair condition. Indian head massage can also relieve aches, pains and tension and also may benefit sinusitis, relieve stress and improve sleep quality.
It is a very relaxing massage and will leave you feeling serene but also clear headed.
What to expect
During the treatment the therapist will use coconut massage combined with essential oils to suit your individual needs. The oil will be applied to the head and scalp which may leave your hair not looking it's best afterwards so you may want to bring a hat or other for when you leave the clinic.
40 minutes - £55
Laura Stonehouse
Pregnancy Massage
Pregnancy massage is performed by our highly skilled massage therapist, Gay and can help ease away the aches and pains experienced during and after pregnancy.
As with all of our therapists, Gay has had specific training for pregnancy massage and will be happy to answer any questions you have. Once you have booked an appointment Gay may contact you first to run through pre screening questions.
Gay will ensure you are comfortable at all times during the treatment and you will be lying either on your side or sitting to ensure there is no pressure on the umbilical cord. She will work on any specific areas of tension you have or perform a full body massage.
The massage can help with general aches and pains, sciatic pain and help insomnia.
1 Hour Session- £70
Gay Heathfield
Balinese Massage
Intuitive Balinese Massage combines a variety of classic whole body massage techniques with the practitioner's ability to tap into their intuition and create a meditative state of relaxation for their client.
Whether you are giving or receiving this treatment, you are entering a space of unconditional love and care, and will leave with a lasting sense of connectedness and peace.
Intuitive therapeutic massage is a holistic approach to health and wellness that involves therapeutic massage techniques to facilitate the release of energy blockages. More uniquely, the location of such energy blockages, are located by the intuitive ability of the therapist.
Balinese massage uses a combination of gentle stretches, acupressure, reflexology, and aromatherapy to stimulate the flow of blood, oxygen and "qi" (energy) around your body, and bring a sense of wellbeing, calm and deep relaxation. 
1 hour Balinese/therapeutic massage £70
Lyndell Jane
Lymphatic Drainage
Lymphatic drainage or MLD is a light touch therapy, it sits within the Massage category as it is hands on, but because you are encouraging the free movement of Lymph that sits towards the surface of the skin, no deep pressure is applied. There's a specific sequence to lymphatic massage, its light pulsing techniques encourage Lymph nodes to drain, like emptying a glass so you can refill it again.
It is rhythmical and soothing.
It is thought that anyone wanting an overall immune boost would benefit, it can be used safely post surgery, cosmetic or otherwise and is often recommended by medical professionals.
Those suffering with water retention (oedema) digestive issues, and swelling could benefit. People explain they feel lighter and more energised after a session.
if you are undergoing medical care, particularly for Cancer treatment this method can be used but will need to be approved by a Consultant
1 hour lymphatic massage £75
45 minutes lymphatic massage £55
Zoe Ross
Gay Heathfield
Zoe Ross
Therapeutic, Lava Shell and Indian head massage
Zoe is an experienced massage therapist specialising in Lava shell massage, Indian head massage and therapeutic massage. Feel relaxed and refreshed.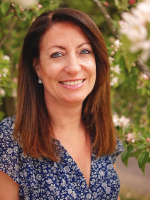 Laura Stonehouse
Relaxing massage Hot stone/Lava shell Facials
Gay Heathfield
Pregnancy and Therapeutic Massage
Gay is a fully qualified and skilled massage therapist specialising in pregnancy and therapeutic massage.
Georgia Davolls
Sports Massage
Georgia graduated with a Masters degree in Osteopathy from The University College of Osteopathy (formally The BSO) and also trained as a sports masseuse. She is a climbing instructor and a level 2 gym instructor. In a treatment Georgia uses a combination of soft tissue work, joint articulation, stretch/strengthening, manipulation, exercise and education to improve function and reduce pain.
Ellen Cook
Pilates
Ellen studied sport and exercise science at Leeds university and worked for Leeds United Football Club. She qualified as Sports Massage therapist in 2013. She qualified as a reformer pilates instructor in 2018 and has been helping people ever since.