Daily stresses, lifestyle choices and injury upset our natural balance and also lead to physical and emotional symptoms.  By identifying the root cause of the symptoms Acupuncturists use very fine, painless needles to activate specific energy points on the body. This helps to bring both body and mind back to health.  MRI scans show that acupuncture triggers the body's healing process by calming the central nervous system, regulating hormones and releasing endorphins.
---
What Acupuncture Treats:
Women's Health
Fertility (male & Female)
Irregular/heavy/painful menstrual cycle
PMS
PCOS
Ovarian cysts
Breech Baby
Labor induction in overdue pregnancies
Uterine fibroids
Blocked Fallopian tubes
Hormonal imbalance
Recurrent miscarriage
Pregnancy & Postpartum support
Problems with Lactation
Pain and injury
Medial & lateral epicondylitis
Frozen shoulder
Plantar fasciitis
Acute olecranon bursitis
Acromioclavicular joint separation
Rotator cuff tendonitis
Osteoarthritis of all joints
Meniscal tears
Bicipital tenosynovitis
Lumbar disc herniations
Anterior & posterior cruciate ligament tears
Patellofemoral syndrome
Osgood Schlatters syndrome
Cosmetic
Reduce fine lines
Increase collagen production
Minimise sagging skin, double chin and drooping eyes
Keep acne under control
Relaxes muscles tone & tightens the pores
Other
IBS, indigestion, bloating, heartburn, nausea and constipation
Stress/anxiety/depression
Headaches and migraines
Skin conditions eczema/psoriasis/acne
Asthma
Insomnia and chronic fatigue
What to expect:
During your consultation your Acupuncturist will take your complete medical history in order to understand your unique physical profile and lifestyle. They will discuss any concerns you may have about your health and lifestyle, take your pulse on both wrists and may also examine your tongue and palpate for areas of muscular tension or pain. Following this, a diagnosis will be made, a treatment plan suggested and lifestyle advice offered.
Acupuncture is not painful, most of the time you will not feel the needles at all. Occasionally you may feel a very light pricking sensation for a second. Once the needle has been applied you may feel a slight tingling or warm sensation. The treatment is very relaxing and the room warm and comfortable leaving you feeling calm and energised.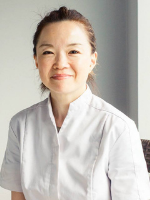 Nobue Imai
Acupuncture
Nobue is fully qualified in Acupuncture, Moxibustion and Massage and has been practicing for over 15 years in U.K. She specialise in treating clients where organs are under stress such as stomach problems, immune system issues, gynaecological issues, allergies, nervous system problems and hormonal imbalances.
Related Articles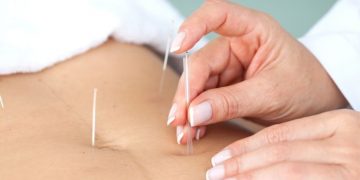 March 24, 2021
The treatment of infertility with acupuncture and Chinese medicine dates back 2,000 years. These ancient, time-tested...
Read Post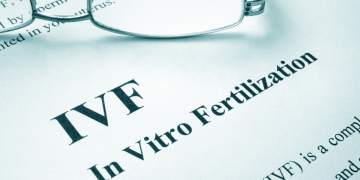 February 25, 2021
Acupuncture, is rapidly gaining popularity as an adjunctive therapy to IVF. It is very benign, minimally invasive and...
Read Post