Many clients come to us because they have heard that Pilates can help with back pain, or give you better Abs or core stability. But whatever the reason, our clients enjoy their journey into Pilates with our one-on-one teaching which is focused on the clients specific requirements. It is gentle, safe and effective way to exercise, and the beauty of doing it on the reformer is that we adjust the level of intensity to suit your own body.
---
What Pilates Can Help with:
Back pain
Posture
Core strength
Pregnancy pain
Postpartum recovery
Injury recovery
Recurrent injury
What to expect:
During these sessions you will be using the 'reformer' equipment (pictured above).  The equipment is so gentle, and this combined with the fundamental principles of Pilates – precise movements performed in a safe way – will help you regain your strength and posture.
Helen will take a detailed case history from you and create a programme suitable for your needs.
If you have back injuries or muscular imbalance, it's a great way to regain your strength. The focus on postural work during your class will help your spinal alignment and continued practice will help decrease the risk of future injuries.
During pregnancy, it can be hard to find workouts to suit your changing body. Pilates is excellent for expecting women, as it incorporates core, pelvic floor and posture exercises.
Doing Pilates while you're pregnant will significantly help you recover after giving birth – not only will you have an easier time physically caring for your new bundle of joy, you will also bounce back quicker to the shape you were before.
The beauty of reformer Pilates is that, unlike some other physical activity, it can be done everyday. It is gentle enough that it wont tear our muscles, yet can be challenging enough to keep you excited.
One important difference between mat Pilates and reformer Pilates is that there are so many more movements and exercises on the reformer – without even getting too into the equipment, there are over 250 movements! The variety of the movements that you do, teamed with the skill and focus of Helen will ensure that your Pilates session will always be different, hitting your body and your mind from all different angles !
Cost:
Price:
30 min one to one class – £40
60 min one to one class – £60
Discounts applied for courses
Courses:
5 x 30 min class (buy 4 get 1 free) – £160
5 x 60 min class (buy 4 get 1 free) – £240
10 x 30 min class (buy 8 get 2 free) – £320
10 x 60 min class (buy 8 get 2 free) – £480
Our Therapist:
Helen Amembal is one of the owners of the Claygate Clinic and she is passionate about getting to know her clients and helping them to achieve their goals. Providing a friendly, approachable and tailored service has ensured that the clinic is still thriving after 20 years in business. Over 70% of our new clients have been recommended from word of mouth from existing patients.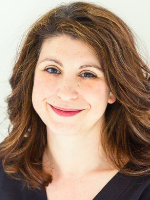 Helen Amembal
Pilates
Helen is a fully qualified Pilates teacher with over 10 years teaching experience. She is also a fully qualified Osteopath and combines her knowledge to provide a safe and effective exercise programme for strength and recovery.
My mission is to help my clients get back on track, whether you are suffering from common conditions such as back and neck pain, headaches, sports injuries, pre and post natal pain. As I have had serious neck pain from a sports injury, and pre and post natal pain in the past, I understand how debilitating it can be and also the ups and downs that you may go through in order to be well again - Helen Amembal - Osteopath and Pilates Teacher
Related Articles
November 3, 2021
One of the things I most enjoy about being a craniosacral therapist is having the privilege of working regularly with...
Read Post
June 1, 2021
Recent research is encouraging a fresh approach on how we view the benefits of massage to the point  that it could...
Read Post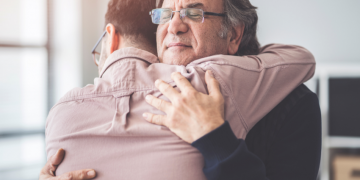 May 9, 2021
I sat on a train to Devon last Summer and listened intently to a podcast by the brilliant and enthusiastic Dr Chatterjee...
Read Post