A healing technique based on the principle that the therapist can channel energy into the client by means of palm or hands-on to activate and encourage the natural healing processes of the clients body and restore physical and emotional well-being.
---
Benefits Of Reiki:
Relieves stress and tension.

Reduces anxiety.

Relieves depression & encourages mental clarity.

Strengthens self-esteem & heightens self-awareness.

Improves sleep.

Balances energy centres.
Reiki promotes health, wellbeing, can assist  in pain management offering support for recovery.
1st treatment £58 for 50mins
Follow up £58 for 50 mins
Pet Reiki:
If you are looking for a gentle and noninvasive technique for supporting pet wellness, look no further than Reiki. 
Reiki can help to speed healing after surgery or illness, reduce side-effects of medicine and other treatments, relieve pain, improve behaviour problems, heal anxiety-related problems and, when physical healing isn't possible, ease the transition to death.
Reiki can create relaxation and peace in even the most stressed-out cases, thus it is ideal for pets living in loving homes, as well as shelter and rescued pets.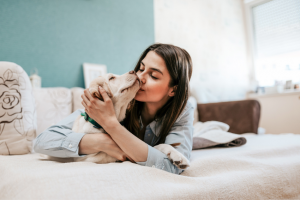 Lyndell Jane
Reiki Therapist