To help you get on track quickly after an acute injury such as joint sprain, muscle injury, book an appointment with one of our Osteopaths Helen, Jane and Tee.
When you attend the clinic for an appointment the Osteopath will take a thorough case history and then examine you using standardised orthopaedic tests to provide you with a diagnosis, treatment plan and prognosis.
If the Osteopath has any concerns about the severity of the injury they will refer you to the most appropriate health care provider for further investigation.
Treatment may involve any or all of the following once a diagnosis has been established:
Massage
Manipulation
Ultra sound
RRT (Rapid release Technology)
Kinesiology taping
Exercise Plan
Western acupuncture
If you are unsure whether we can help you please don't hesitate to contact us either by email or phone. Currently we are offering free consultations with Tee.
Tee Dzumbunu
Osteopath
Tee is a fully qualified and registered Osteopath. Tee is also a basketball player and understands the frustration of sports injuries. Her treatment includes Kinesiology taping, massage, manipulation and strain-counter strain.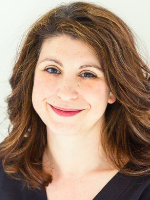 Helen Amembal
Osteopath
Helen is a fully qualified Osteopath, western Medical Acupuncturist and Pilates teacher with 10 years of teaching experience. She uses a combination these plus k taping and RRT to help clients recover and rehabilitate from their injuries.