Treat yourself with an indulgent relaxing facial treatment. At the Claygate Clinic we offer a range of different types of facial to improve complexion, reduce the signs of ageing, brighten the skin and tighten sagging skin.
---
Benefits Of Facial Treatments:
Hydrates the skin
Improves appearance of skin
Reduces fine lines
Reduces bags
Types Of facials We Offer:
90 minute appointments available, please call to book as 90 minute sessions cannot be booked online
Neals Yard - Frankincense Facial
Using Neal's Yard Organic Frankincense facial blend. Described as 'liquid gold' or 'nature's botox' - this luxurious Frankincense facial is designed to hydrate and revive the complexion for a rejuvenated fresher appearance.
Laura Stonehouse
Neal's Yard Facial 1 hour - £75 (Call the clinic on 01372 464659 if 90 minute appointment required)
Course of 6 x 1 hour sessions - £340
Neals' Yard - Wild Rose Facial
Brightens, hydrates and nourishes the skin to reveal your own natural radiant glow. Available as a 90 minute treatment with a Wild Rose back massage to get your glow from head to toe.
Laura Stonehouse
Neal's Yard Facial 1 hour - £75 (Please call clinic on 01372 464659 if you require a 90 minute appointment)
Course of 6 x one hour sessions for price of £340
Natural Facelift
Natural Facelift - a powerful and deeply relaxing facial that lifts the appearance and dramatically improves skin health using a range of facial massage techniques, such as Acupressure and Indian and Japanese Facial Massage, lymph drainage and facial reflexology.
Laura Stonehouse
One hour - £75
Facial Cupping
Facial Cupping is gentle, non-abrasive and will not leave any marks or scars on the face. This treatment is perfect for lifting, sculpting, and contouring the cheekbones and the jawline of the face. Can be added to any facial treatment or booked as a stand-alone treatment.
Laura Stonehouse
Individual Treatment £75
Add on £42
Zone face Lift
Available from December 2021, the Zone Face Lift is a unique facial which naturally stimulates collagen and elastin, tightens and plumps sagging skin, sculpts the jaw and neckline, clears the skin, smooths fine lines and wrinkles, and increases oxygen and blood flow. This award-winning facial treatment, created by world renowned Facialist and Reflexologist, Ziggie Bergman, helps to release emotions held in the face, leaving you looking softer, feeling calmer and with an overall greater sense of well-being, using the award winning Zone Face Lift Elixir to hydrate and nourish the skin. Experience the benefits in just one treatment or complete a course of 6 or 12.
Please call us on 01372 464659 to book an appointment as Zone Facial treatments cannot be booked online.
One Hour - £85
90 minutes - £130
Course of 6 x 90 minute sessions £700
Laura Stonehouse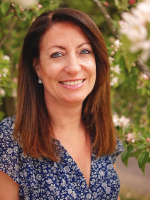 Laura Stonehouse
Relaxing massage Hot stone/Lava shell Facials