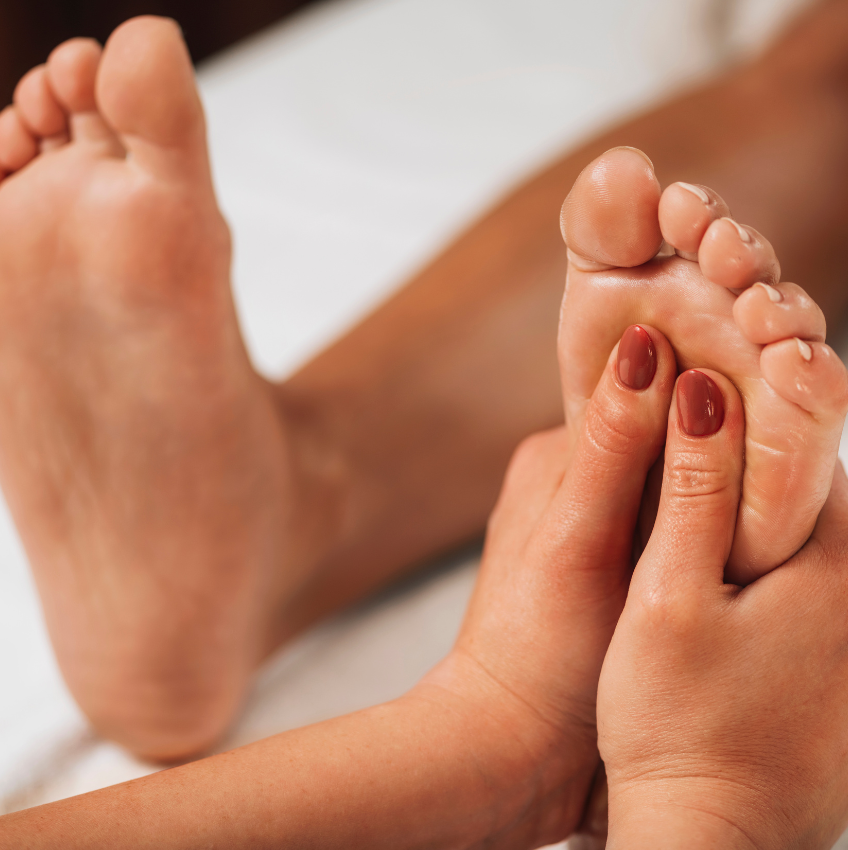 The Theory Of Reflexology
By Claudia Bruen - Reflexologist
Reflexology is a non-invasive complementary health therapy that has been shown to be beneficial in producing deep relaxation and wellbeing. Stress reduction is crucial for enhancing resilience and overall health. Reflexologists use touch to treat patients based on the assumption that specific locations on the feet, lower leg, hands, face, or ears correspond to particular parts of the body.
According to reflexology theory, the feet, hands, ears, and face mirror or reflect the systems and organs of the entire body.
Investigations into this idea in the 1920s led to the creation of the first Western reflexology foot map. Since then, new anatomical regions have been mapped, enabling the application of this model to the hands, ears, and face.
Anyone at any age, including newborns, people needing end-of-life care, and everyone in between, can benefit from reflexology therapy. But occasionally, it might not be appropriate to administer a treatment. The best piece of advice we can give you is to callus first and inquire! Please be advised that getting medical advice should always come first.
If you have any questions about reflexology and whether it might be able to help you please get in touch either by calling the Complementary Health Partnership reception on 01372 464 659 or emailing me using the form below